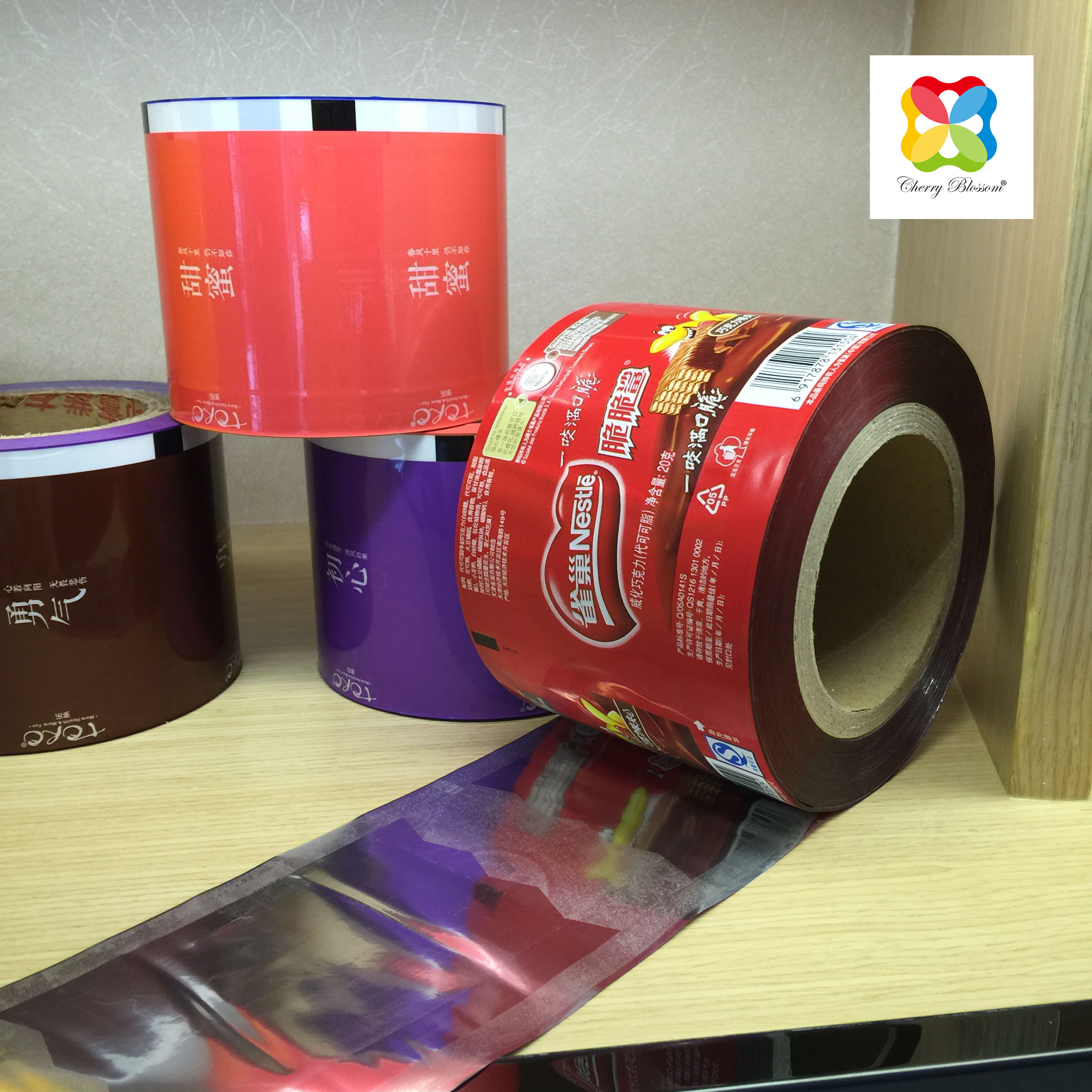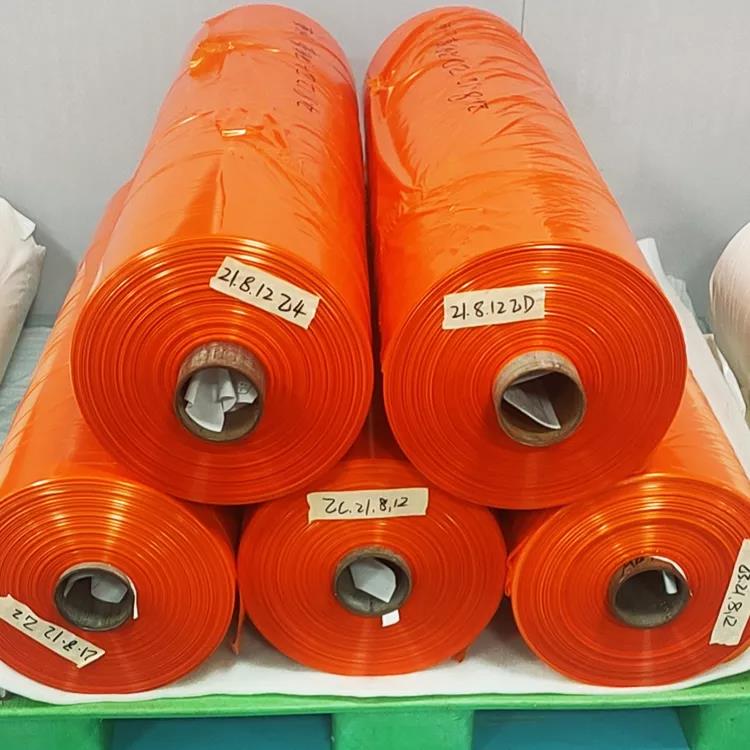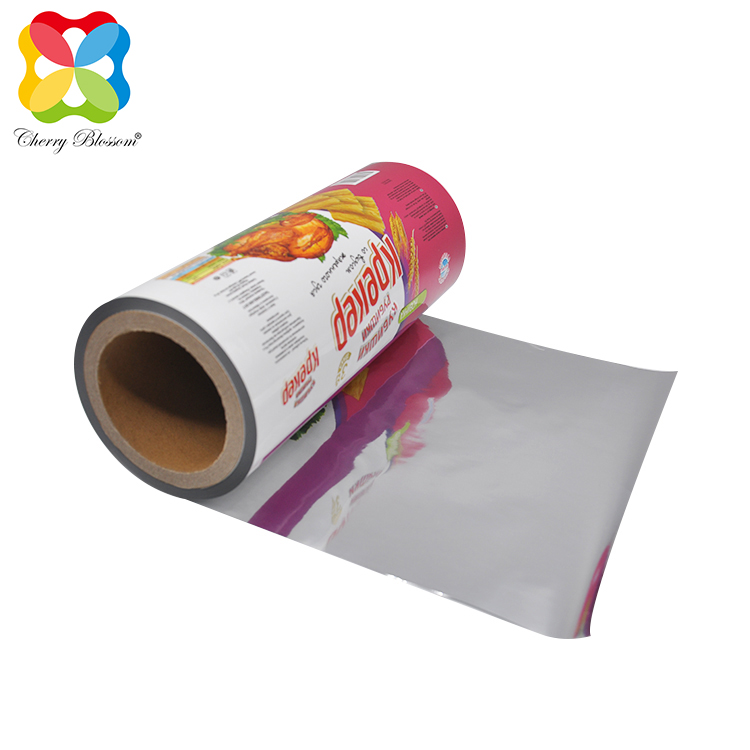 There is no clear and strict definition of roll film in the packaging industry, it is just a common term in the industry. Simply put, the rolled packaging film is only one less process for packaging production enterprises than the production of finished bags. Its material types are also the same as plastic packaging bags, such as PVC shrink film roll film, OPP roll film, PE roll film, pet protective film, composite roll film, etc. Film rolling is applied to automatic packaging machines, such as commonly used bag shampoo and some wet wipes, which use this packaging mode. The cost of using roll film packaging is relatively low, but it requires an automatic packaging machine. The most common roll film packaging is bottle packaging, and generally uses heat shrink roll film, such as some cola, mineral water, etc. Especially for non cylindrical shaped bottles, heat shrink roll film is commonly used.
The main advantage of using roll film in the packaging industry is to save costs throughout the entire packaging process. The application of roll film in automatic packaging machinery does not require any edge sealing work by the packaging production enterprise, but only requires a one-time edge sealing operation at the production enterprise. Therefore, packaging production enterprises only need to carry out printing operations, and transportation costs have also decreased due to the supply of rolls. The emergence of roll film simplified the entire process of plastic packaging into three major steps: printing, transportation, and packaging, greatly simplifying the packaging process and reducing the cost of the entire industry, making it the first choice for small packaging.
A:Yes,if you tell us the application,or send us a similar product sample or picture,we will know what the material is suitable for you.
A:Product classification: 1. Food packaging 2. Three dimensional packaging bag 3. Roll film 4. chip packaging 5. Laminated packaging film 6. cool sealing film 7. Aluminum foil packaging 8. Three dimensional packaging bag with spout 9. Coffee packaging 10. Three side sealing bag 11. Square bottom bag
A:Pls don't worry about it, you just need to provide: 1. Bag Type; 2. Material; 3.Thickness; 4. Size; 5. Quantity;
If you really have no idea, we are also able to suggest these necessary details based on our experience.
A: 1)Please send us your purchase order by Email.
2)Also, you can ask us to send you proforma invoice for your order. We'd appreciate that if the following information can be provided for us before order. Specification (Size. material. thickness.printing. quality etc.). Delivery time required. Shipping information(Company name, address tel no.contact person etc.)
A:We are backed up with a factory with more than 20 years' experience in flexible packaging. We have been focusing on the R&D and production of flexible packaging and providing photographic services.
A:Excellent moisture-proof and puncture resistant, using high-quality environment-friendly materials.
A: Yes Our engineers can work with you to develop the best suited materials.
A:Always a pre-production sample before mass production;
Always final Inspection before shipment;
A:Accepted Delivery Terms: FOB,CFR,CIF,EXW,CIP,FCA,DDU,Express Delivery;
Accepted Payment Currency:USD,EUR,CNY;
Accepted Payment Type: T/T,L/C,D/P D/A,Money Gram,Credit Card,Western Union,Cash;
Language Spoken:English,Chinese,Japanese,Korean
A:Vector graph in AI, CDR, PDF etc. file. Please kindly be noted that the resolution
rate must be higher than 300dpi and the layer must be editable, it can not be merged.
A: We usually quote you within 24 hours after we get your inquiry. If you are very urgent to get the quotation.Please call us or tell us in your mail, so that we could regard your inquiry priority.
A:Polyester PET Twist film has superior performance, suitable for high-speed automatic packaging; Strong cold resistance, suitable for packaging twisted food; During melting and heat sealing, there is no odor and toxic gas, meeting the environmental requirements; The vertical and horizontal kinking angle is large without cracking, the kinking force is strong and rebounds less, it can be tightly attached to the candy and fixed well, the moisture resistance, fragrance protection and oil resistance are excellent, the transparency and glossiness are high, the amorphous dot printing aluminum plating is strong and decorative, which can better reflect the appearance quality of the product.
A:It has no thermal effect on the contents of the package, reduces the waste in the packaging process, and protects the product. Because the packaging process of coating packaging materials with cold sealing adhesive is carried out in the "cold" state, it does not need to be sealed in the heating state like the packaging of composite film, so it has a good protection effect on heat sensitive items such as chocolate.
Packaging Roll Film storage and shipping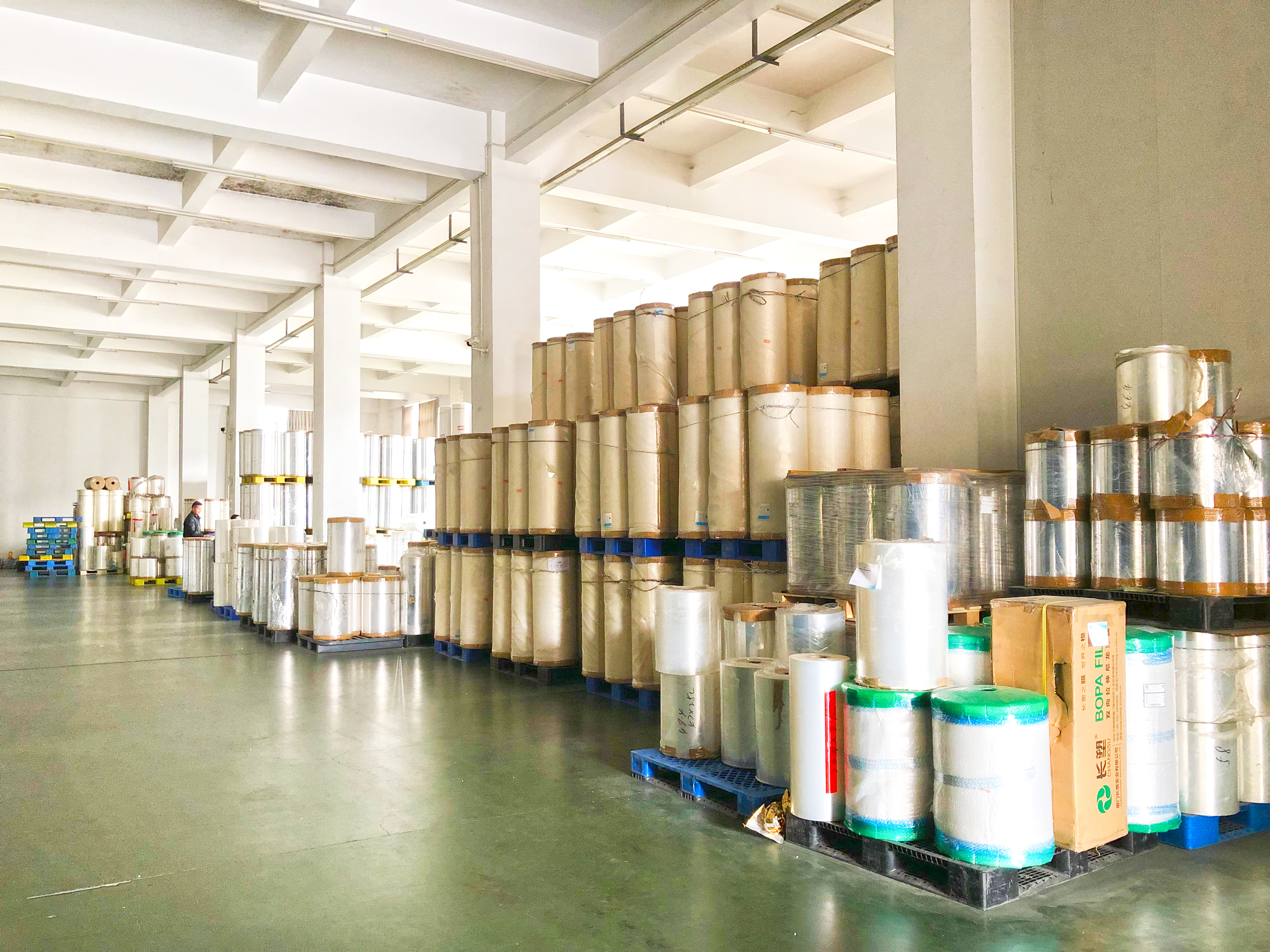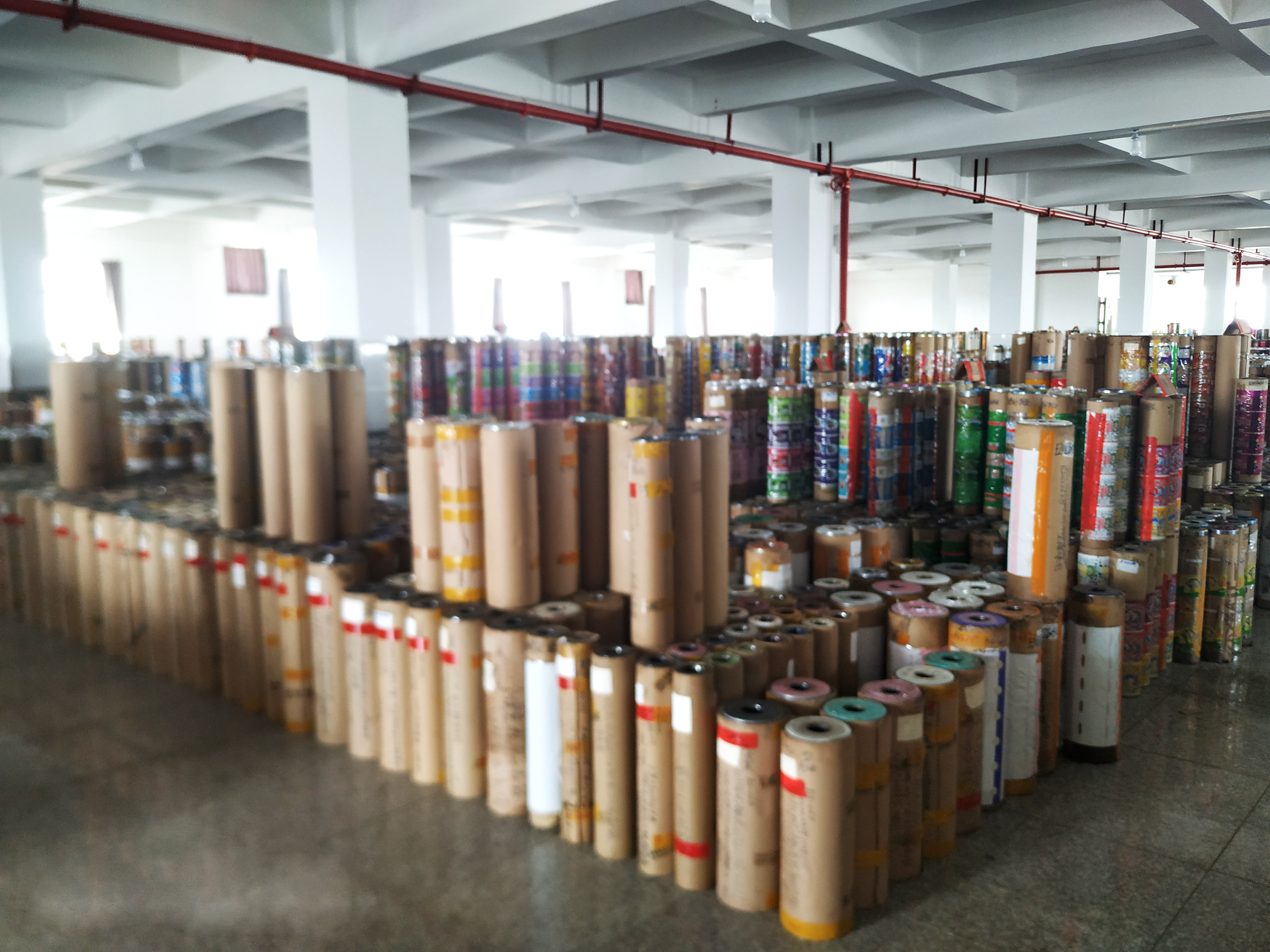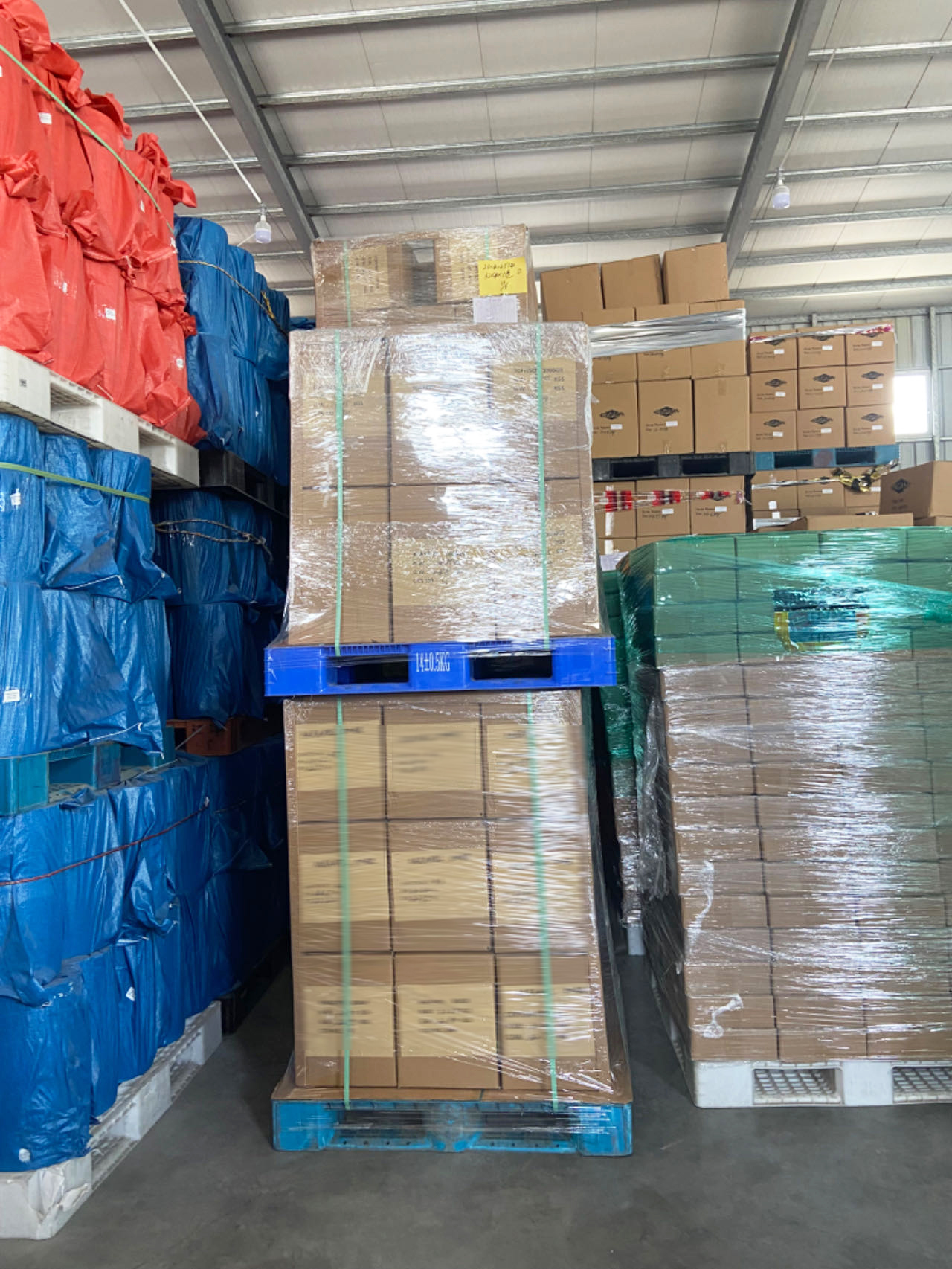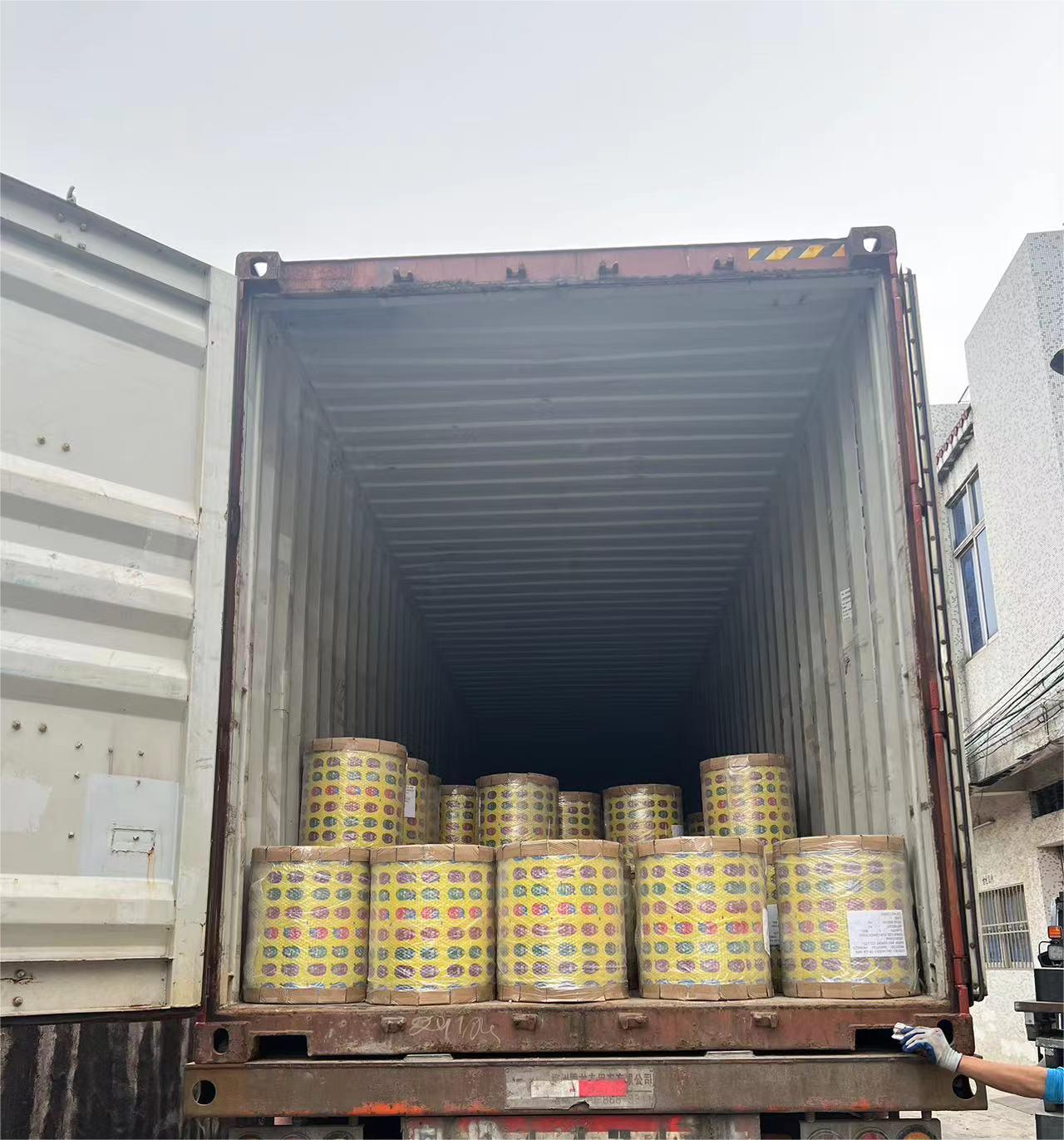 Packaging film production video and display
Write your message here and send it to us